While some of us were sleeping, a fast-spreading internet worm enriched with stolen NSA hacking code wreaked havoc Friday, ripping through thousands of organizations in at least 99 countries, crippling some hospitals, utilities, businesses and government agencies in an online extortion scheme that's graduated to a near internet disaster.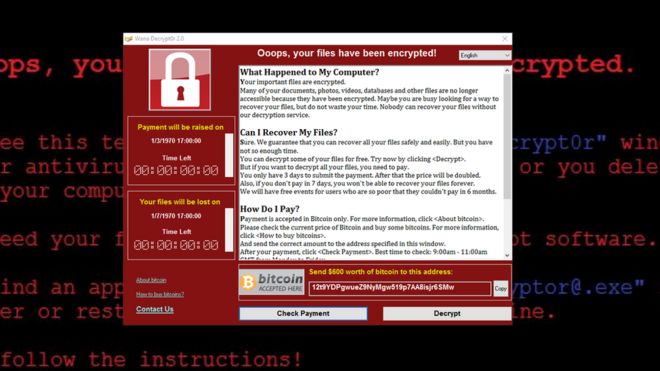 Called "WannaCry," the malware infects vulnerable Windows machines, encrypts everything, and presents the victim with a multilingual pop-up message demanding a $300 in BitCoin in exchange for the safe return of the files. It's funny the US isn't affected much.
A quick thinking researcher accidentally put a halt to new infections by sinkholing the domain kill switch.
Could this be hackers or someone targeting non US countries?